Colour Chaos or Clever Contrast?
It shouldn't work - but it does...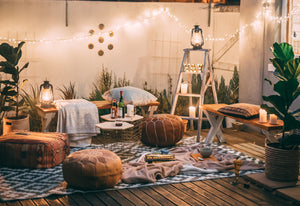 Take your indoors outdoors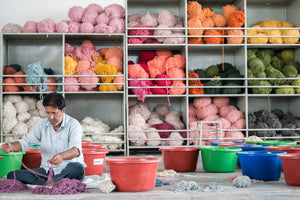 Bring the feel good factor home
Eco Friendly and Ethically Sourced
We do the homework so you don't have to....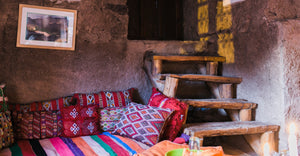 Explore Our Inspired Rooms
Make your mind up with ideas and testimonials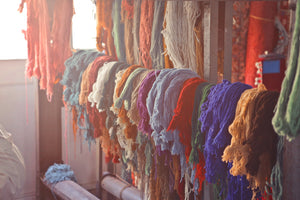 IF YOU're TIRED of faceless online companies
Our Story, Our Team, Our Products
Click 'About Us' and we'll tell you everything!
Ethical Home Decor Products by Second Nature Online
Textiles are our big love here at Second Nature Online. We love them so much that we started our own brand of soft furnishings which you can find throughout the store. These are complemented by a wide range of ethical home decor products that we source from other companies - because we love their stuff too!
Browse our hand-picked range of Rugs, Soft Furnishings and Homewares. Each has been carefully selected for its ethical and eco-friendly properties. If you don't find what you're looking for then please drop us a line and we'll do our best to help. We are slowly building up our product range and it may take some time before we have everything on here!
Check out our Best Selling Products
View all
Proud to be a Certified brand
Our Goodweave Licence
We are proud to be a GoodWeave certified importer and retailer.
By making the right choices we can all help to stamp out bonded, forced and child labour throughout the supply chain.
Our GoodWeave Profile
Browse our GoodWeave Certified Products
View all
Fair Deal for Them - Fair Deal for You!
Second Nature Online is an ethical company. There are many gorgeous products out there but we only look for those which are made from natural or sustainable materials - ideally with recycled content. Luckily there are some amazing suppliers who have exactly what we are looking for and we make sure that they receive a fair price for their products.
And then there's you! Our lovely customers deserve a fair deal too and so we offer free UK shipping to all postcodes; we offer discounts for large orders or trade purchases and we have a great scheme where you can receive a 10% cashback if we use your product image on our website!
10% Cashback for your Image
Receive a 10% refund on your order! All you need to do is send us a high quality image of your product in its new home! If it is selected for our "Your Creations" section then we will arrange your cash-back! Oh yes - and pets are very much permitted in the photo!
submit your creation
Bulk Discounts
If you are buying in bulk or looking for a trade discount then contact us for a price. If we can help - we will! We also offer some discounts if your order exceeds £350. Please get in touch and you might just benefit from a voucher which you can use at the checkout.
Get in Touch
Sale and Special Offers
As an ethical company we never drive the prices of our producer products down - but that doesn't mean there are no bargains to be had.  We have a permanent sale section which features surplus stock, discontinued lines, one-off samples, imperfections and seconds!
View Sale Items
We've Got Your Sale Bargains Covered
As an ethical customer, we know you care about the source of your bargains, so forget about large-scale cut price events which devalue the hard work and true costs of production.
Instead, delight yourself with the real treats in our Sale and Special Offer sections. Discontinued lines, one off samples, products with minor defects and imperfections, stuff that wasn't quite what we ordered, weird things that everyone seems to loathe but which you may love, and then there's the stuff that we love but we bought a tad too much of it...
There are plenty of great finds but you can rummage with a clear conscience since any item which features in our Sale section has already been purchased from our suppliers at the agreed price.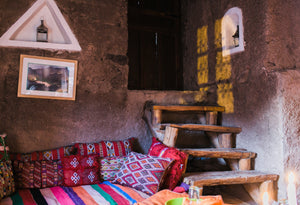 Inspired Rooms
Wander through out Inspired Rooms. Read Our Testimonials and our Proud Moments. Share your images in Your Creations (and qualify for 10% cash back). Scroll through our gallery of interiors in Their Ideas.
Your Creations
Our Testimonials